Make a great impression with high-impact listing marketing.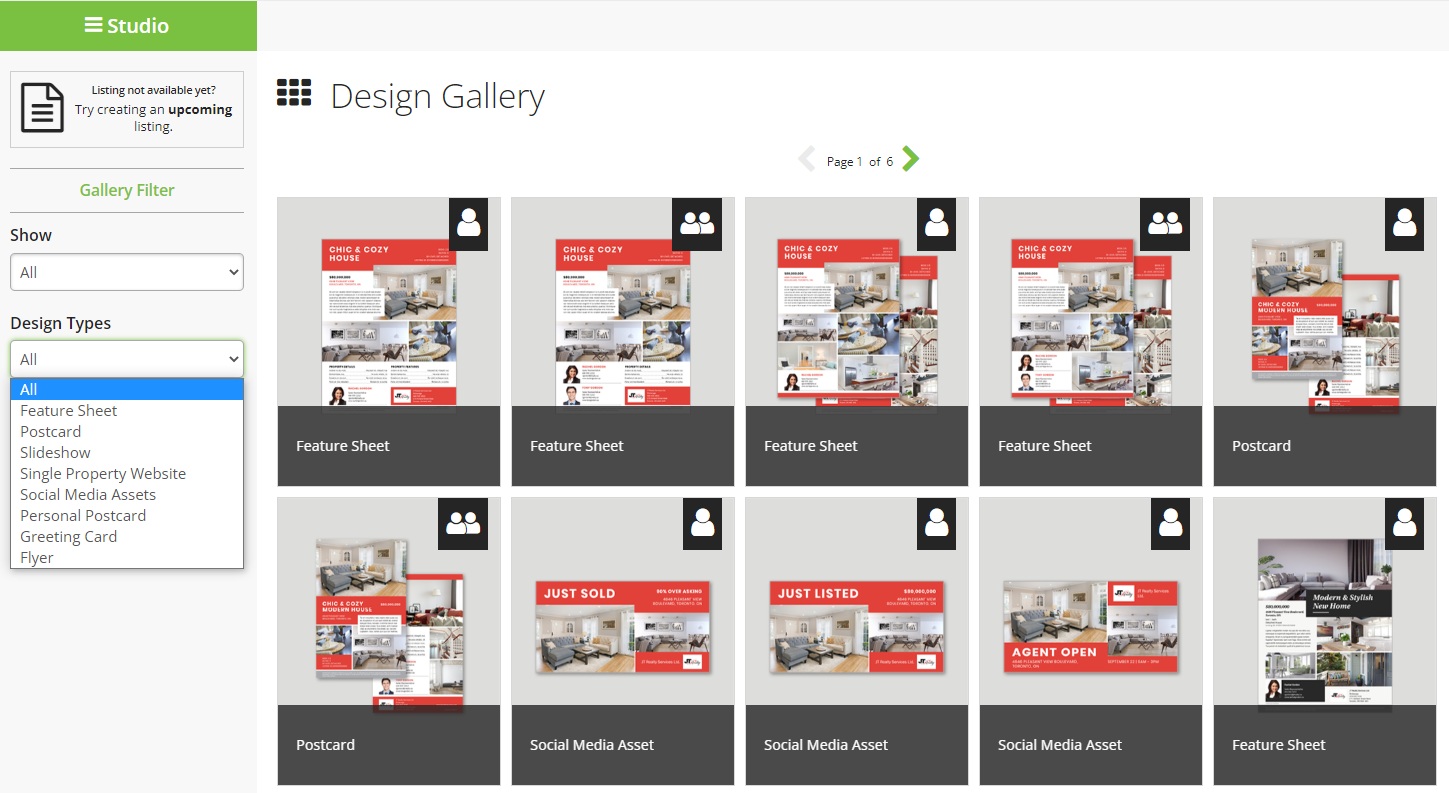 Sell Better with Smart Studio
Providing great customer service is the first step to generating referrals. Use the Smart Studio to create feature sheets that will make a great first impression on potential homebuyers, Just Listed postcards for neighbourhood farming, single property websites, listing slideshows and social media imagery so you can announce your client's listing with just one click.
It's everything you knew and loved with Smart Studio, plus dozens of brand new distinctive print and online designs for your listing marketing. Get noticed and gain more business using Smart Studio.