Choose your design and colour theme.
Magazine boasts a clean, modern design inspired by architectural publications. Features video and image slideshow banners.
Soleil is a modern design using a unique two level navigation. Supporting both video and image ultra-wide banners to provide a cinematic impact.
Expansive cinematic design with classic font style. Allows video to be featured as a banner image.
Showcase your listings in this modern, clean and lean layout. Responsive design displays lead capture forms and information boxes effectively.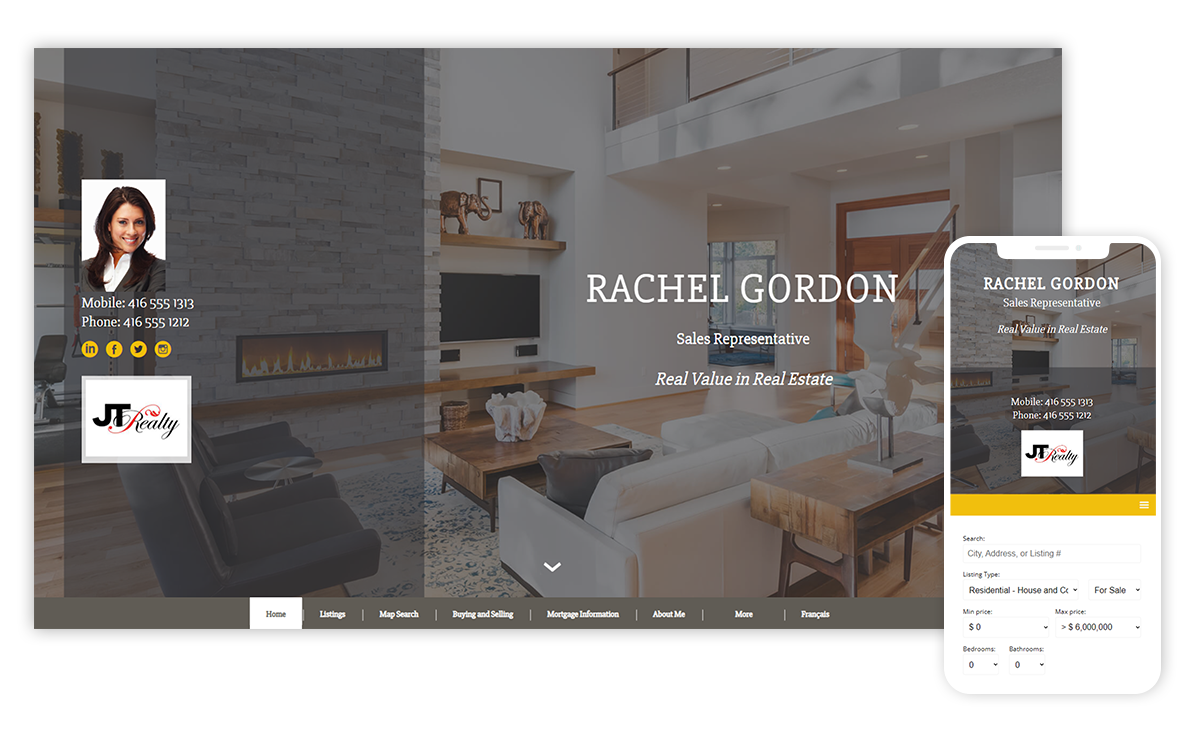 Sheer overlay with bold coloured menu navigation across page.