Fully responsive websites with great designs.
Time is money, we help you save both. With our user-friendly site builder you don't need to spend countless hours trying to learn a new program. Simply dive right into it when the creative bug bites you!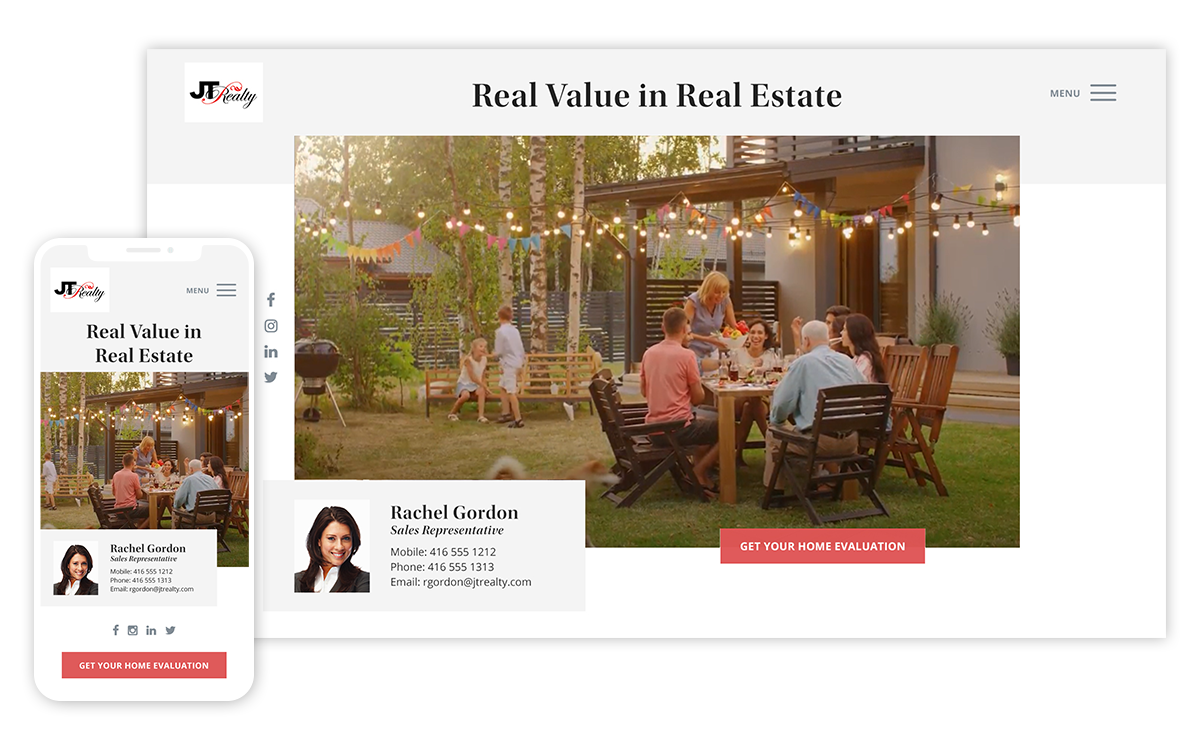 Beautifully Designed Templates
Create a fully-responsive solo, team or brokerage website in minutes. Simply choose a design template, make some quick customization choices, hit publish and you're online.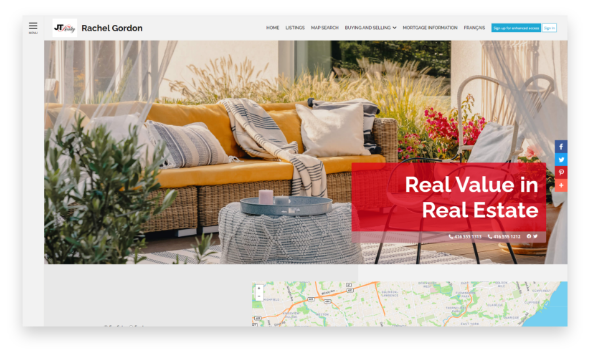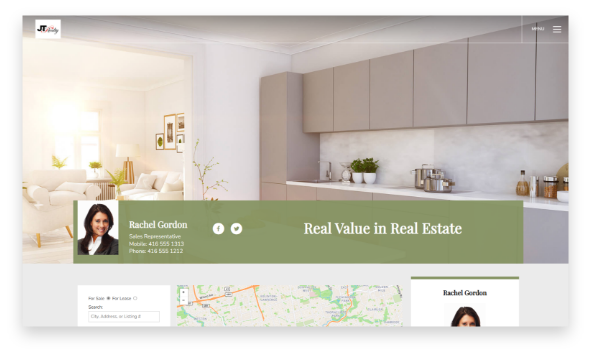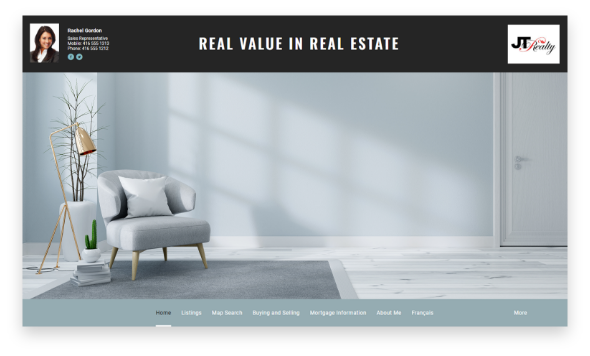 Local Logic Lifestyle & Neighbourhood Data
With an Elite, Team or Company subscription, you get Local Logic lifestyle and neighbourhood data at no extra cost – increase the visitors engagement by providing local insights that your clients and leads are looking for.
Users can create a Client Portal account through your website to save their favourite listings and preferred searches. Automatic emails will help keep them engaged until they're ready to do business.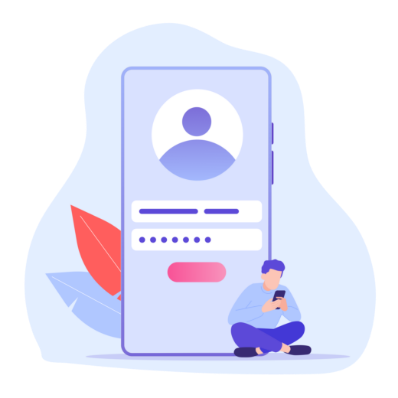 Visitors can create accounts to favourite listings and save searches.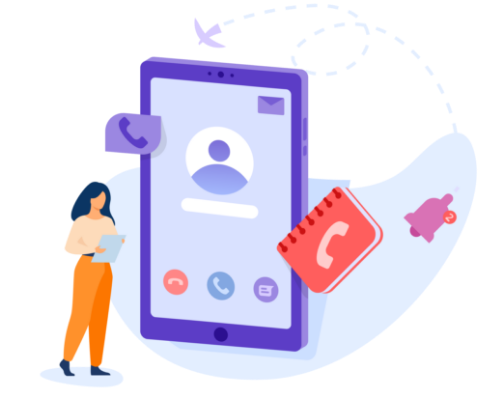 Automatically convert visitors to contacts in MyBook CRM.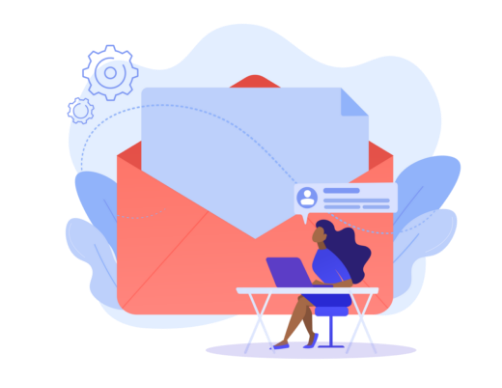 Send automated follow through emails to stay in touch.