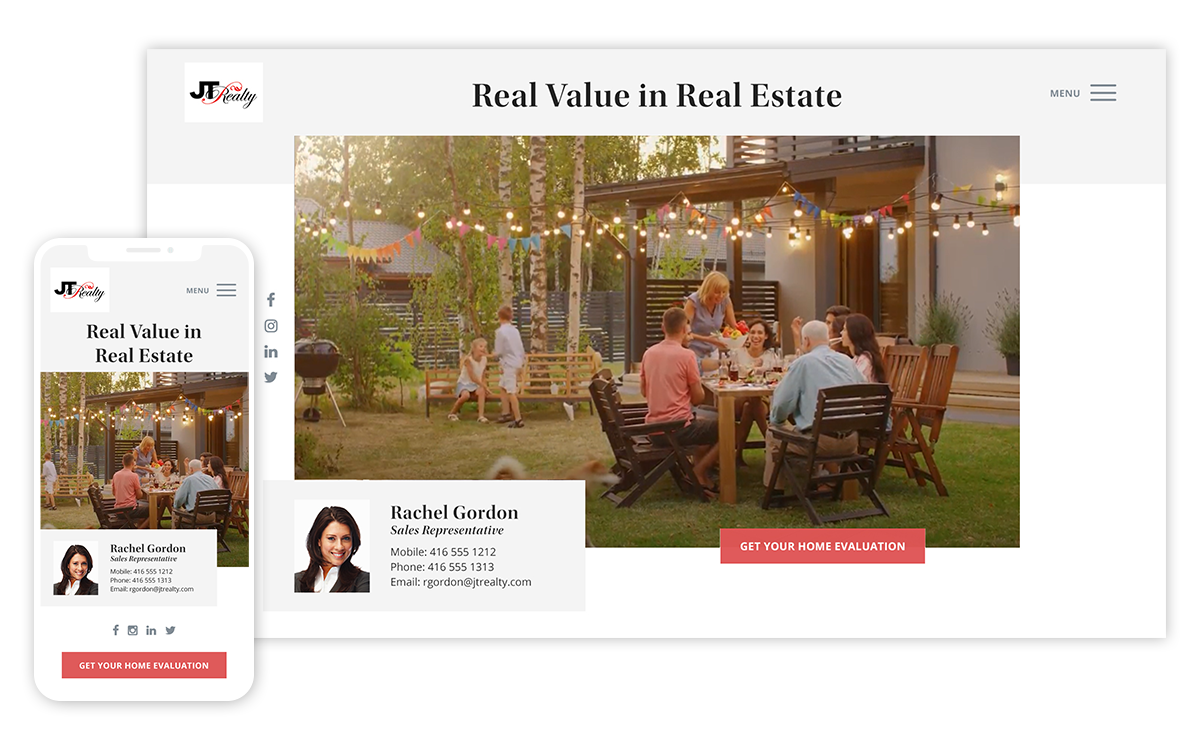 Here's how Jumptools ClientClick can transform your online presence:
Our Service
Responsive, bilingual (English and French) phone and email support.
Free trial and website setup to get you online today.
Tailored for the Canadian market and fully integrated with the RLP Network.
Automated listings, CREA DDF integration
Numerous Designs:
Make a lasting impression with video website banners.
Count on us for regularly released, easy-to-implement new designs.
Top-Tier Features:
Leverage both Local Logic – Lifestyle and Neighbourhood Data to enhance your listings.
Keep clients engaged with a client portal where they can save searches and receive listing updates.
Boost your SEO with featured community pages.
Rest easy with the included domain security certificate.
Portable website. Moves with you if you change brokerages.
Complimentary Marketing Power
As an added bonus, your subscription includes complimentary access to the popular Smart Studio.  Create feature sheets, slideshows, single property websites, and email campaigns effortlessly.
Contact us now for a seamless transition and to experience the benefits of Jumptools ClientClick.
It took me 30 minutes to have my website up and running. Within two weeks I received an email through the website from a military member post to our area who was interested in one of my condos listings. I was able to convert him to a sale and make my seller very happy.
David from Jumptools support has been amazing to work with in solving my questions and is always so professional and gets things solved. The calls are always picked up right away, Jumptools support has exceeded my expectations.